The WaterCop system utilizes an automatic shut-off valve installed on the water supply line of a home or commercial building. When sensors detect a leak, a signal is sent to the shut-off valve and water flow is quickly stopped to downstream areas reducing the chance of major flooding.
The proven leader in leak detection and automatic water shut off.
WaterCop Systems are automatic whole-house and point-of-use devices designed to automate the control of plumbing systems in the event of failed appliances or leaking fixtures. Logically placed sensors detect potential flooding and signal the WaterCop main control valve to close. Simple to spec into new or redesign projects, WaterCop communicates with auxiliary devices for control and alarm monitoring. From basic on/off to detailed monitoring and feedback, WaterCop offers your customers a time-proven, USA manufactured, water loss mitigation solution to help protect against a home's most persistent and often ignored threat.
Dedicated WaterCop Rep
Priority Support
Marketing Support
Additional Saving
Unmatched Buying Power
National Network
Amazing Annual Event
Over one million homes in the US experience water damage each year. Stopping leaks when first detected reduces significant water damage and expensive property loss. Building on decades of innovation, DynaQuip Controls proudly offers the expanded WaterCop® family of industrial and residential shut off products to protect your home or commercial building from catastrophic damage.
WaterCop Pro
The next generation WaterCop System. Pro adds valuable features like addressable sensors, an improved user interface, and flexible installation options.
WaterCop Classic
The first generation basic leak detection and automatic shut-off system.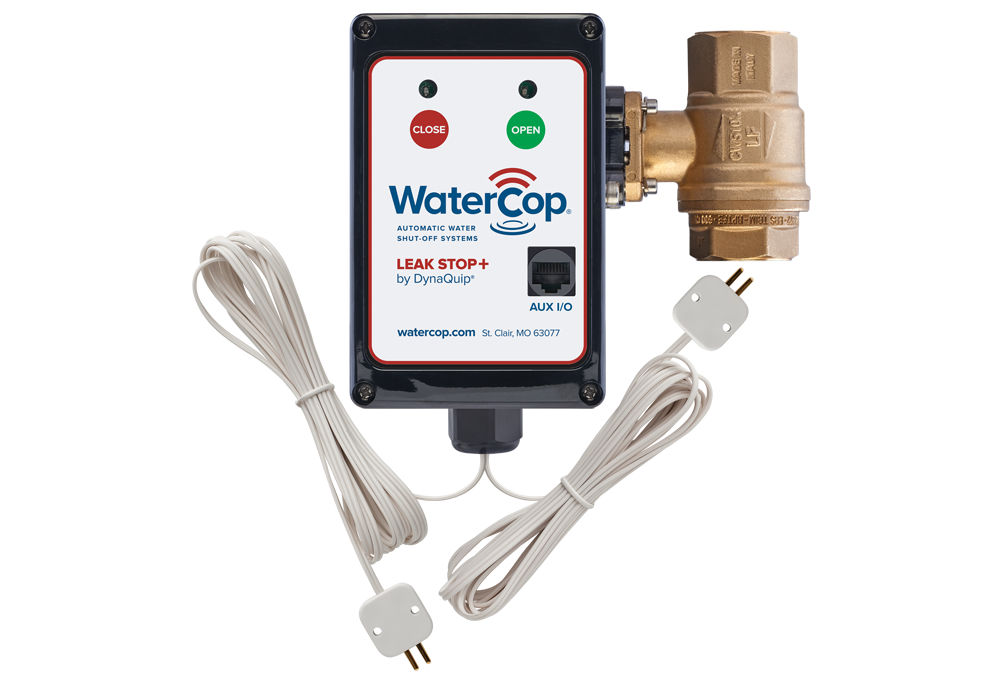 WaterCop Leak Stop+
Leak Stop+ detects plumbing leaks at a single location and automatically shuts off the water supply. They are ideal solutions for water heaters, recirculation pumps and softeners.
WaterCop Large Valves
With the WaterCop Large Valve configuration, you get the perfect solution for larger water supply lines commonly found in commercial buildings and larger residential homes.
Let's talk about our products. 
Fill out the form below to get started.