EcoJet by Joape Misting Fans has been the leader in outdoor cooling solutions for over 30 years with sales to over 50 countries. Using a unique patented technology, they create a cloud of super fine mist that cools the air 20+ degrees as it slowly spreads into a fan shaped cool zone of outdoor comfort and heat relief.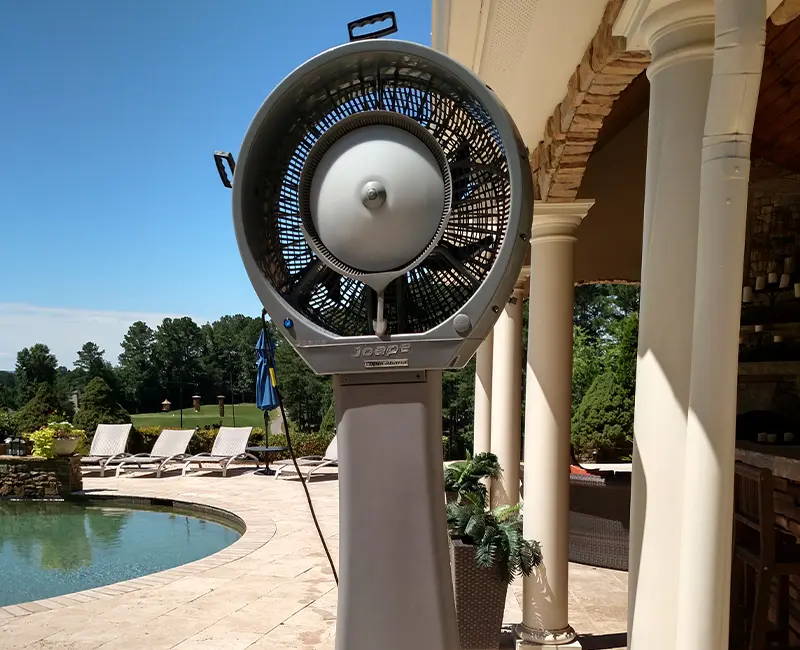 Longview Products is the U.S. Distributor of EcoJet Misting Fans. For over a decade, we've sold these units to Residential, Commercial, Industrial and Agricultural markets through drop ship or dealer direct programs.
Manufactured in Brazil, Joape's patented spinning center disk centrifugal force evaporative technology is the most effective and efficient option in outdoor cooling today. Forget high maintenance nozzles, expensive filters and high pressure pumps. All EcoJet Misting Fans are very economical to run, requiring low electrical and water consumption. Other benefits include creation of a bug free zone, quiet operation, attractive design and a wide selection of fans for both fixed and portable cooling needs. 
EcoJet Misting Fans allow users to utilize their outdoor living areas in comfort no matter how hot the weather. Available in both fixed wall mount or portable reservoir models, they offer cooling solutions for any outdoor living area from backyard kitchens and BBQ spots to pool and spa areas, decks, patios, screen porches and more.
Dedicated EcoJet Rep
National Availability
Product Support
Marketing Support
Great Savings
Quick Response Customer Support
U.S. Based Parts Availability
EcoJet's Cyclone, Hurricane and Tornado fans are available in wall mount, 26 gallon portable reservoir or 18 gallon portable reservoir models for cooling different size areas. All units run on 120 volt electrical. Wall mount fans simply need a water supply from a standard garden hose, or a fixed water line connection.
Ecojet Tornado Wall Mount Misting Fan
(grey) LVP-050101
EcoJet Hurricane 26 gallon Reservoir Misting
(grey) LVP-040201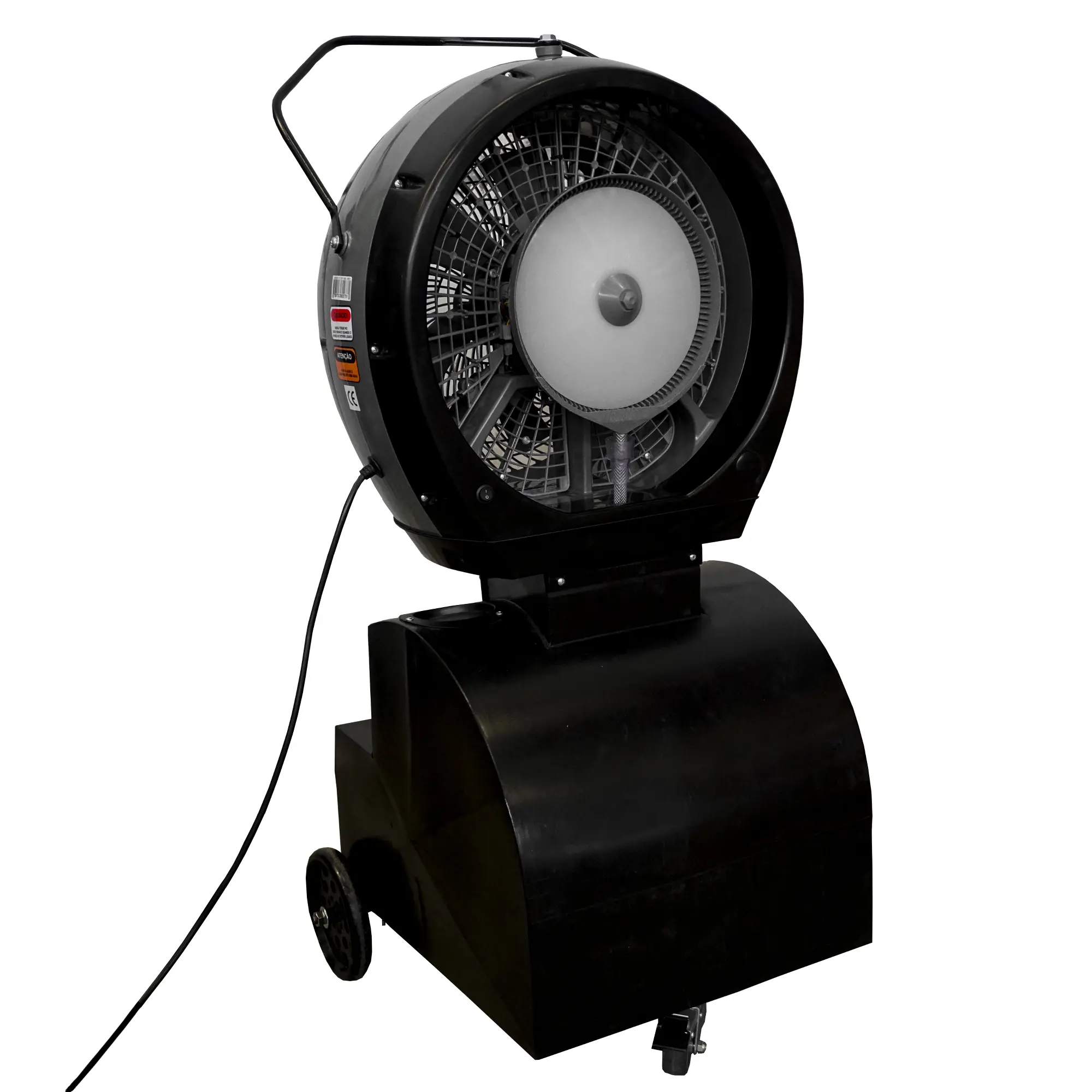 EcoJet Cyclone 18 gallon Reservoir Misting Fan
(black) LVP-030403
EcoJet Hurricane Wall Mount Misting Fan
(white) LVP-040102
Let's talk about our products. 
Fill out the form below to get started.
Susan Hobbs, President
For Orders, Shipping, Accounting, New Customer Set-up Phone: 770-517-3527
Ron Hobbs, COO
For Product Questions, Program Set-up & Marketing
Phone: 678-591-3424