Your full-color, 24-page consumer marketing brochure will do its job, exciting your customers about all the home security, integration and automated easy living technologies you have to offer. You will soon see the advantages of promoting the most powerful brands in the industry. These are the brands consumers know and trust – making your job of selling easier!
Your logo color is your brochure color
Corporate color is a big part of your visual brand. That's why our 24-page residential brochure comes in your corporate color.   And lots of it! With bold splashes on every page of this professional design.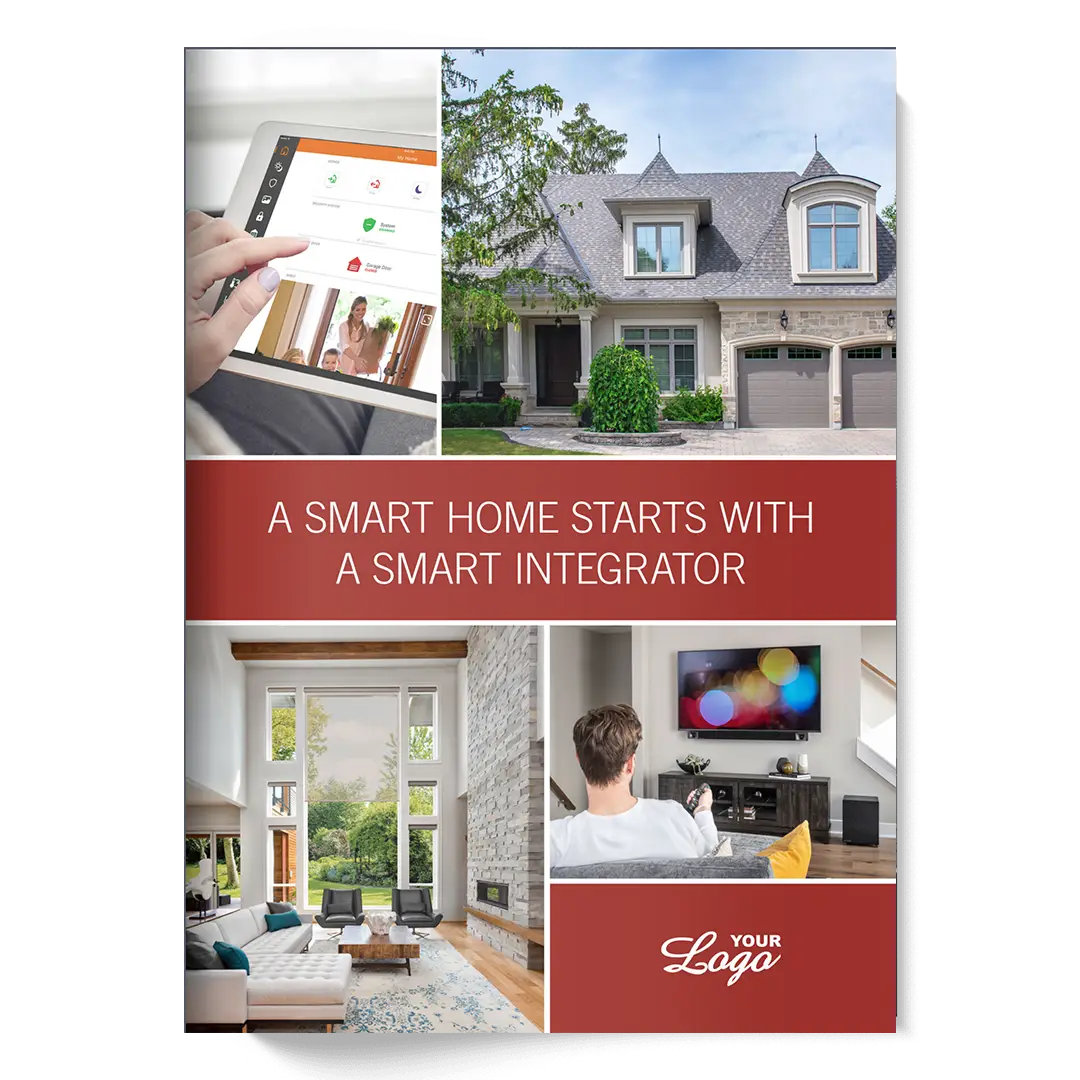 Please Note: the AiN Group marketing team will work with you regarding our ability to insert additional products into your custom marketing materials. However, we cannot remove or compete with the brands and products that are under current contract with the AiN Group. These are brands selected based on our AiN dealer needs, and by promoting these brands we can maintain low cost marketing for all our AiN dealers.
**Printed Samples Available For AiN Dealers Only**