Backup power systems are available in a variety of sizes, with the ability to power your entire home or essential business circuits, as well as tailgating and recreational equipment when you're on the go.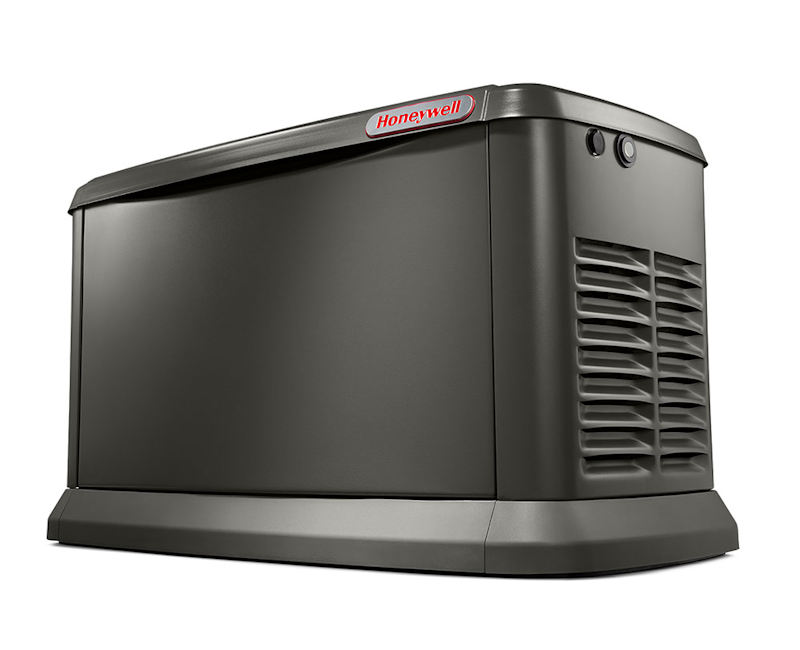 Automatic Standby Generators
Honeywell Generators is the premium brand for automatic standby generators on the market. Available in a variety of sizes and built with the purpose to be a reliable back-up solution when utility power goes out; Honeywell Generators are designed to power entire homes or essential business circuits for extended periods of time. The automatic standby generator market is on the rise and offers a profitable solution for you to provide your customer with peace of mind by protecting their home or business from the threats of a power loss.
For contractors who are looking to get started in the space, Honeywell automatic standby generators are simple to size, install, and monitor. Honeywell also offers training classes lead by industry experts that can help you gain more knowledge about the products, sales techniques, and the installation process. Take the next step with one of the most trusted and recognized names in comfort and security, and help your customers protect what matters most with a Honeywell standby generator.
Dedicated Honeywell Rep
Priority Support
Marketing Support
Additional Saving
Unmatched Buying Power
National Network
Amazing Annual Event
Let's talk about our products. 
Fill out the form below to get started.