Active Guardian aims to provide valuable, real-time intel to first responders during an active shooting situation. Active Guardian is a technology-driven team, working to save lives.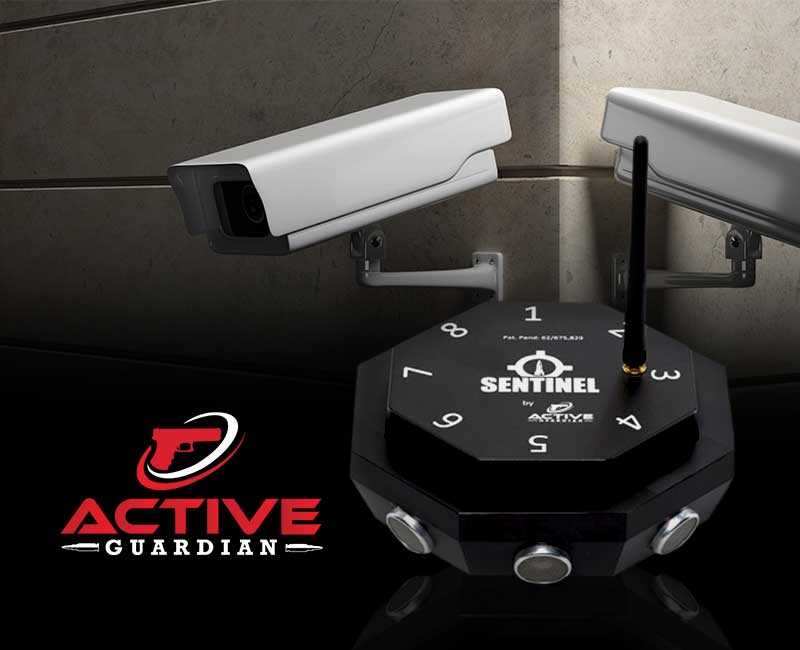 Actively providing life safety 24/7
The Sentinel™ gun shot detection technology determines a gunshot in less then 500 ms and reports it to your Security System, Alarm System, VMS and/or Alarm Panel! It operates wirelessly by allowing your security cameras to take a video of a shooter within milliseconds of a gunshot. Our solution also identifies the shooters physical location, can lock or unlock doors, and sends footage directly to first responders within seconds of a bullet being fired from the chamber of any firearm.
Dedicated Active Guardian Rep
Priority Support
Marketing Support
Additional Saving
Unmatched Buying Power
National Network
Amazing Annual Event
Let's talk about our products. 
Fill out the form below to get started.